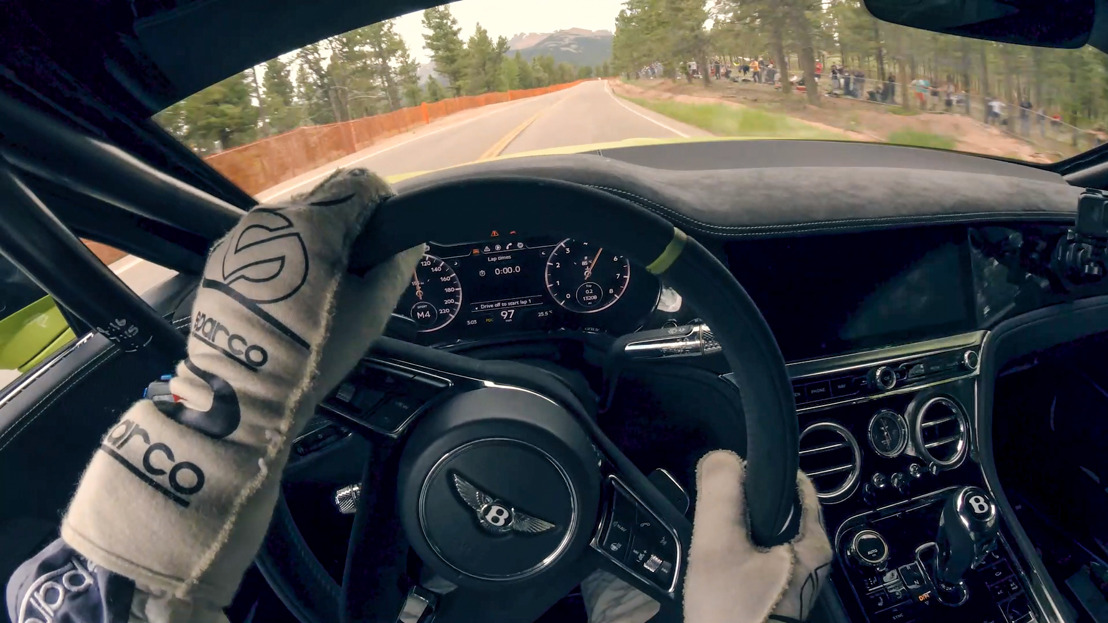 RIDE ON BOARD THE RECORD-SETTING BENTLEY CONTINENTAL GT AT PIKES PEAK INTERNATIONAL HILL CLIMB
Monday, July 8, 2019
On board footage shows driver Rhys Millen pushing the Continental GT to the limit on the mountain
Continental GT set outright production car record at Pikes Peak International Hill Climb 2019, completing the course in 10m18.488s
In its centenary year, Bentley is celebrating another record-breaking run at the world famous Pikes Peak International Hill Climb with the release of two new films.
Join driver Rhys Millen (NZ) on board the Bentley Continental GT as a new outright record for production cars is set by 8.4 seconds. A camera mounted to Rhys' race helmet reveals footage from a driver's point-of-view as he tackles the 156 corners, climbing almost 5,000ft in 10m18.488s.
A second film released today covers Bentley's event highlights from the race build-up, helicopter footage of the run and post-race reactions from the Bentley team and Rhys Millen.
The Pikes Peak project was supported by Bentley's technical partners Mobil1, Lifeline, Brembo SGL Group and Pirelli, and by exhaust partner Akrapovič.
On board film: Bentley YouTube – youtu.be/te3K0-Q_sPU
Pikes Peak highlights film: Bentley YouTube – youtu.be/YiK743fpAgg