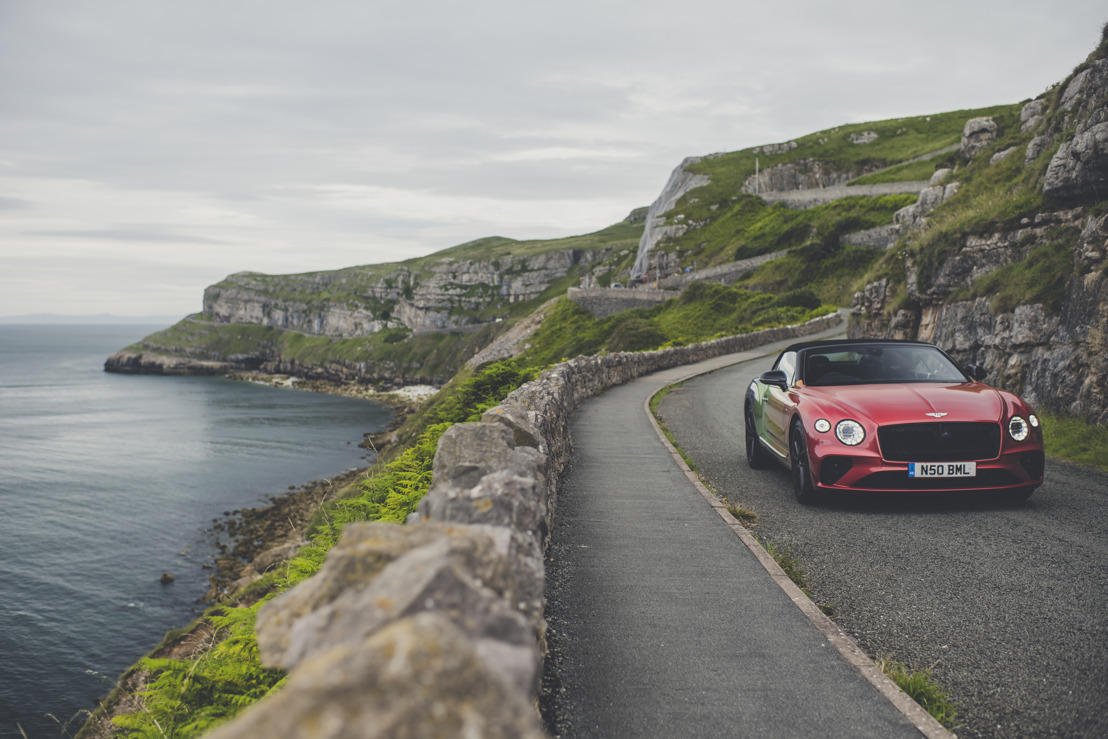 BENTLEY PLEDGES SUPPORT FOR RISING PHOTOGRAPHY TALENT THROUGH DEBUT IAP AWARDS SPONSORSHIP
Wednesday, November 25, 2020
Bentley will sponsor the International Automotive Photography (IAP) Awards
Aiming to establish and promote the best young automotive photography talent globally
The awards are hosted and run by automotive lifestyle brand, The Mechanists. The co-founders and judges of the awards are friends of Bentley and celebrated photographers Hedi Sersoub, Amy Shore, Drew Gibson and Remi Dargegen
The winner will have the exclusive opportunity to photograph a Bentley and feature on the global channel with a reach of over nine million, among other exciting prizes
Link to website: www.themechanists.com/iap-award/
Bentley is delighted to announce its sponsorship of the International Automotive Photography Awards, powered by The Mechanists. The IAP Awards aim to establish and promote the best automotive photography, bringing together a passionate community of like-minded people and showcasing a variety of talents and creative works.
Open to amateurs, professionals and anyone in between, and with six submission categories, participants have the chance to submit as many photographs as they wish, for the chance to win incredible prizes from global sponsors, including Bentley, Nikon, Farer Watches and HoldFast Gear.
With six categories involved - motorsports, car spotters, under 18, atmosphere, beauty and phone photography - there is something for everyone, and entrants have the opportunity to work in familiar fields or try something new.
Co-founded and judged by Hedi Sersoub, Amy Shore, Drew Gibson and Remi Dargegen, each submission will be observed by a panel of renowned photographers and automotive experts. Submissions will also be shared across social media accounts in the lead up to the winners being announced; with the intention of sharing inspiring work and developing an engaged community.
The winner and finalists will be offered the chance to photograph a Bentley and feature on Bentley's global Instagram channel with a reach of over nine million. Other prizes include winning a Nikon Z5 twin lens kit, Farer watch of choice and a bespoke harness from HoldFast Gear, alongside the chance to host his/her own solo exhibition in London. Each category finalist will win a Nikon Z50 Twin lens kit, Money Maker harness from HoldFast Gear and the chance to co-host a group exhibition in London.
Bentley Director of Communications Wayne Bruce said, "at Bentley, we rely heavily on our trusted pool of talented photographers and content creators, so it is with great pleasure that we are able to support the new stars in this competitive and ever-innovating field. We are excited to see the work of some of our possible collaborators of the future."
Founder of IAP and The Mechanists Hedi Sersoub said "I wanted to start The IAP Awards to establish and bring together some of the most inspiring creative talents in the world of automotive photography. Having worked in the industry for years, and worked with so many talented people, I wanted to create a platform to showcase some amazing work and to inspire others. And being able to do so with Amy, Drew and Remi is very exciting for us in developing unique engagement and passion for the IAP Awards".
The awards are open for entries until 20 December.

All work will be reviewed in January and winners announced in February.
Editors notes:
Participants can apply at: www.themechanists.com/iap-award/ Participants can submit unlimited entries per person and per category.
There is an entry fee of £2 per uploaded image.
* Alongside the annual award (15 October - 20 December), the awards' founders will be hosting a selection of sponsored workshops, including educational and developmental days, excursions and other creative workshops and events.
For further information contact [email protected]
#IAP_Awards
- ENDS -
About Bentley Motors
Bentley Motors is the most sought after luxury car brand in the world. The company's headquarters in Crewe is home to all of its operations including design, R&D, engineering and production of the company's three model lines, Bentayga, Continental and Flying Spur. The combination of fine craftsmanship, using skills that have been handed down through generations, alongside engineering expertise and cutting-edge technology is unique to UK luxury car brands such as Bentley. It is also an example of high-value British manufacturing at its best. Bentley employs around 4,000 people at Crewe.
About The Mechanists
Founded in 2017 in London, The Mechanists rooted itself in the desire to work and connect with local talents in the automotive industry. Just like the way old cars used to be made, we launched a collection of handmade steering wheel bracelet from our artisan workshop, based in the Jewellery quarter in Birmingham. Having handmade pieces was something important for Hedi Sersoub, founder of The Mechanists. The brand has developed as a leader in the automotive lifestyle in the UK and is now present in over 40 countries, continuously developing new projects with talents from the Automotive industry all over the world.