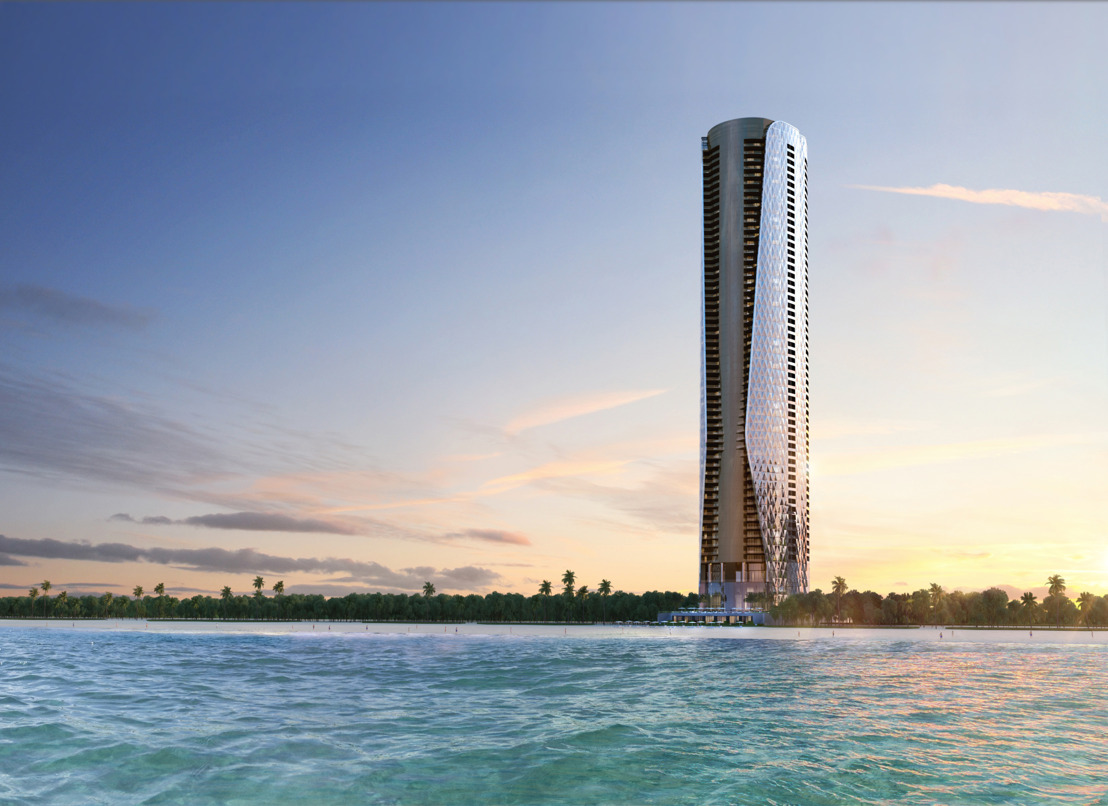 BENTLEY ANNOUNCES THE UPCOMING LAUNCH OF BENTLEY RESIDENCES, IN PARTNERSHIP WITH DEZER DEVELOPMENT
Thursday, April 8, 2021
Bentley Motors will launch the world's first Bentley-branded residences in Sunny Isles Beach, Miami - in partnership with Dezer Development
Designed by the world-renowned architectural firm Sieger Suarez Architects and top US property developer Dezer Development, the luxury residential tower has been designed in collaboration with Bentley
Built to suit luxury car owners, each residence will include an in-unit multi-car garage and a patented car elevator alongside all the most desirable luxury amenities
The tower will feature uninterrupted views of the ocean and the waterways, bringing the beauty of the outdoors into each new home
Sustainable materials are featured throughout, and with a focus on wellness, the residences are created to appeal to Bentley and Dezer's most discerning customers
Links: www.bentleyresidences.com
Bentley Motors is proud to announce plans to develop the first ever Bentley-branded luxury residential tower in the world: Bentley Residences. Top South Florida-based property developer Dezer Development will partner with Bentley to design and build the tower, working with the world-renowned architectural firm Sieger Suarez Architects. The project is being designed in accordance with the Florida Green Building Council (FLGC) certification to ensure maximum protection of the local environment and its wildlife.

Bentley Residences will contain more than 200 luxury apartments built for residents who expect the very best in design and quality. The building will stand at 749 feet and over 60 stories high - a prominent figure on Miami's Sunny Isles Beach coastline and the tallest residential tower on any US beachfront.
The development is keenly focused on luxury living in a sustainable environment. Bentley Residences is being designed in accordance with the Florida Green Building Council (FLGC) certification and other environmental regulations to protect the local environment and minimize the impact of the development on local wildlife. Environmentally-safe building materials will be used, and reduced coastal lighting implemented to protect endangered sea turtles. The building will be engineered to reduce energy consumption.

Sieger Suarez and Dezer Development are well known for their work on numerous luxury brand projects.

The Bentley Design Department has been integral to the development of the building, bringing to life the Bentley DNA to ensure a truly authentic design. The core of the building will feature the patented car elevator and will be a prominent and luxurious feature for any car enthusiast. Each residence will include an in-unit multi-car garage – the ultimate statement in exclusivity and privacy. Due to the innovative design, Bentley Residences will also offer unique ocean and bayside views in every apartment, thanks to the building's cylindrical form and floor-to-ceiling windows. The tower will be designed to inspire new ways to embrace space and connect to the stunning surrounding environment.

Homes will also have a private balcony, pool, sauna and outdoor shower. The apartment interiors will contain sustainably sourced materials and finishes that create a calming palate, in harmony with the external environment. Interior amenities will include a gym, spa, whisky bar and restaurant. Private and beautifully landscaped communal gardens will promote a sense of calm.
Adrian Hallmark, Chairman and CEO of Bentley Motors, says, "The modern and progressive brand identity of Bentley Residences is at work in both the tower's interior and exterior spaces, rooted in authenticity, sustainability and innovation. We've partnered with Dezer to create a living experience that expresses the very philosophy of the Bentley brand and stays true to our vision of inspiring extraordinary journeys."

"Partnering with Bentley Motors, a true global luxury brand and being able to create another first in the Miami marketplace is an extraordinary opportunity," added Gil Dezer, President of Dezer Development. "With Bentley Motors, together we will create something inspiring, powerful and iconic – a true game-changer when it comes to luxury living."

Bentley Residences is scheduled for completion in 2026. It is anticipated that construction will begin in early 2023.
www.bentleyresidences.com

For enquiries please contact: [email protected] or [email protected]
- ENDS -
Notes to editors
Bentley Motors
Bentley Motors is the most sought after luxury car brand in the world. The company's headquarters in Crewe is home to all of its operations including design, R&D, engineering and production of the company's three model lines, Bentayga, Continental and Flying Spur. The combination of fine craftsmanship, using skills that have been handed down through generations, alongside engineering expertise and cutting-edge technology is unique to UK luxury car brands such as Bentley. It is also an example of high-value British manufacturing at its best. Bentley employs around 4,000 people at Crewe.
Dezer Development
Dezer Development was founded in 1970 by creative and innovative real estate visionary, Michael Dezer. With the involvement of his son, Gil Dezer, President of Dezer Development, the company has grown to encompass unique and strategic holdings in New York, Florida, and Las Vegas over the past 45 years. Today, with just over 27 oceanfront Floridian acres, Dezer Development has arguably one of the largest holdings of beachfront property owned and developable in the state. Dezer Development's branded real estate portfolio includes Porsche Design Tower, and Residences by Armani/Casa and now, Bentley Residences. Generating an unprecedented response from a broad range of local, national, and international buyers, the prolific developer has successfully sold over 2,700 units and generated over $3.6 billion in sales. www.dezerdevelopment.com
Bernard Van Bellingen PR Manager, Bentley - Bugatti - Lamborghini